THE UNKNOWM is a textureless Scout freak, created by MrGameAnalyst
The origin of this being are unknown (hence it's name). There have been rumors that it had spawned from a virus placed on a TF2 server. It enters live servers, crashing it within seconds, leaving players dead, if not, altered. THE UNKNOWM is aware that it creates more GMOD monsters with each server it visits. With that in mind, THE UNKNOWM travels from server to server, hunting down the beings it's created...
Abilities
Edit
THE UNKNOWM has the ability to crash servers, in other words, end that world. THE UNKNOWM knows many secrets of the universe. THE UNKNOWM also has a habit of escaping death. THE UNKNOWM has also been rumored to be able to bend reality to its will, but these rumors have not been proven true. THE UNKNOWM can also defeat every GMOD monster(UNDER THE RIGHT CIRCUMSTANCES! such as the enemy being weakened, disarmed, or severely injured). THE UNKNOWM is also able to absorb the lifeforce and energy of other GMOD monsters, however it is a somewhat slow process, allowing the victim an escape window.
Faults & Weaknesses
Edit
Though normal players and very low rank monsters are powerless against it, it can be defeated by more powerful GMOD monsters, such as fadkiller or any other ELITE ranked monster. THE UNKNOWM has no known purpose other than to hunt its creations, once its purpose is fulfilled, it will be alone, completely alone....
YOUR END HAS COME!
THERE IS NO HOPE!
YOU ARE FINISHED!
YOU WILL NOT SURVIVE!
YOU WILL DIE!
I AM A FORCE OF NATURE!
YOU MAY DIE NOW!
YIELD TO ME!
I WILL BEGIN CONSUMTION OF THE WORLD IMMEDIATELY!
ACCEPT YOUR FATE!
FEEL MY WRATH!
YOU ARE BROKEN!
It is unknown whether THE UNKNOWM is a self-aware virus or being controlled by a hacker.
Since its only goal is to hunt its creations, it is unclear whether it's truely evil or just someone realizing its mistakes and trying to fix them.
It's current form is a Scout, though lacking textures.
Appearances
Edit
I was bored, so I made this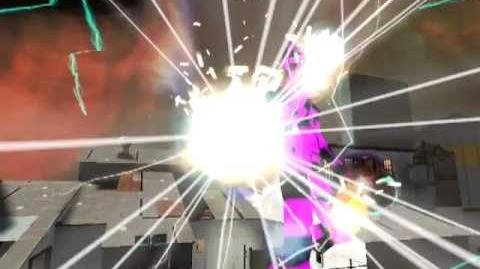 Ad blocker interference detected!
Wikia is a free-to-use site that makes money from advertising. We have a modified experience for viewers using ad blockers

Wikia is not accessible if you've made further modifications. Remove the custom ad blocker rule(s) and the page will load as expected.