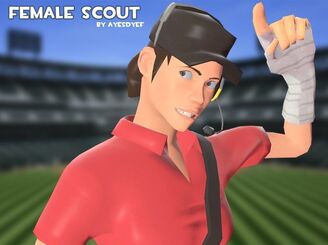 The Female Scout (aka FScout or FemScout) is a female skin for Scout from Team Fortress 2.
At first, it was a reskin mod for the Scout by AyesDyef. A few months later, Rebbacus and MaxofS2D reworked the model for special uses in Max's videos, featuring enhanced faceposing and new textures. This enhanced model, while playable, was not intended for use in Team Fortress 2. It's most prominent in Earthbound Fortress 2, sporting yet another reworking of the original model.
Voice acting
Edit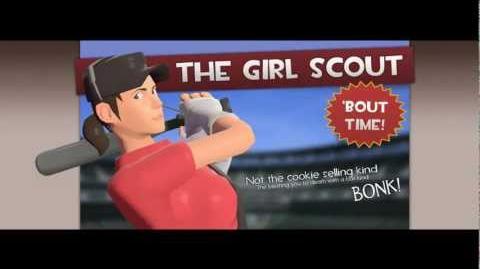 Originally, the model did not include a soundpack, leaving the original voice playing while players ran around as a woman. However, on Feburary 16th, 2012,
DustyOldRoses
released one, including redone lines for all of the Scout's original lines, as well as gender neutral and gender specific lines for players who use other female class mods.
Useful links
Edit
She appears commonly in Garry's Mod movies as the sister or girlfriend of the male Scout.