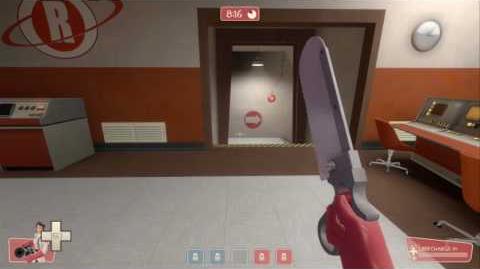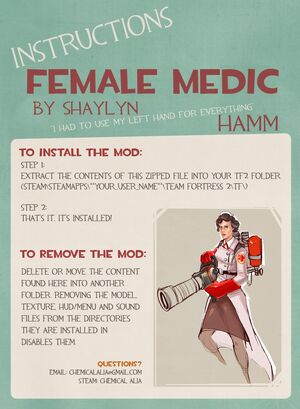 The female medic is a model and sound replacement for the default medic who appears in Team Fortress 2.
The female medic was conceived and created by ChemicalAlia (AKA Shaylyn Hamm).
While DustyOldRoses has made videos with female medic voice acting, she has no intention of releasing a voice pack any time in the near future.
Instead, the lesser known MiraiBaby provided the voice for the female medic.
Ad blocker interference detected!
Wikia is a free-to-use site that makes money from advertising. We have a modified experience for viewers using ad blockers

Wikia is not accessible if you've made further modifications. Remove the custom ad blocker rule(s) and the page will load as expected.