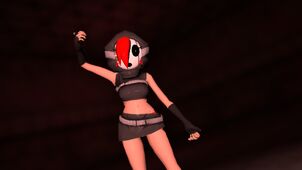 Cywhoreg Shygal X AKA 'Shywhoreg' is a sadistic cyborg who goes all predator on people just for THE JOYS OF MURDER. she is the third member of TEAM BLITZSTORM and was originally known as
weebfag shygal
who fought against team blitzstorm until she got BEAT THE FUCK OUT by the science master (hence they both have the same katana and hair) and then it was the science master himself who turned her into a cyborg and wiped her memory. being a cyborg, she is now 15 gorillas stronger (see captain murphey's theory on robot strength being counted in fives of gorillas for in depth explanation). on a sexual note, Cywhoreg will act all shy as a ruse to lure you in but turns into a complete bitch so she can get you to buy her free drinks.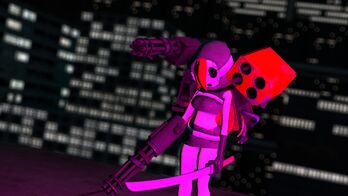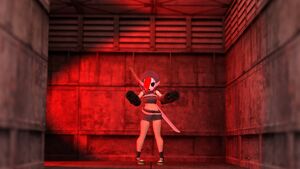 being a cyborg and all, she got some pretty bad ass weapons on her.
a chaingun
x4 missile pod
a cassette tape player behind her boobs (like what soundwave has in his chest)
LASER BEAM EYES!!!!!!
mega particle cannon (REQUIRES A CHARGE UP. YOU AINT SPAMMIN THAT OP SHIT)
ultraweeb faggot katana
Ad blocker interference detected!
Wikia is a free-to-use site that makes money from advertising. We have a modified experience for viewers using ad blockers

Wikia is not accessible if you've made further modifications. Remove the custom ad blocker rule(s) and the page will load as expected.