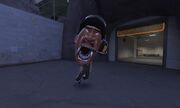 Asscakes is a Gmod monster created by YouTube user 
Eliteboy2e7
.He is a BLU Scout who is a cannibal and will eat any human or TF2 monster in his way.
His encounter theme is Sonic 2:Chemical Plant Zone.
His attack theme is Donkey Kong 64-Jungle Japes Minecart
His rage theme is Banjo-Tooie:Old King Coal Boss Theme
Biography
Edit
Asscakes was created by a crazy insane Engineer who was trying to convert the original BLU Scout to RED,but a malfunction in the system caused him to become insane and made him a cannibal.When he encounters someone he will go up to them and make his acconcement
"I am asscakes I WILL SLAM.YO.ASS."
Then he will attack the victim by beating them and the growing his head to devour them whole.
Asscakes most noted abiltity is his devouring abitity as well as his rarely seen sucking the victim up ablitity.
Weaknesses
Edit
There has been no found weakness for Asscakes,but there is a therory that throwing something explosive and shooting it will kill him or weaken him.
Asscakes is a failed experiment of another TF2 monster named Doctor Knife made also by Eliteboy2e7
"I am Asscakes.I WILL SLAM YO ASS"
"I EAT YOU!"
Variations
Edit
NONE KNOWN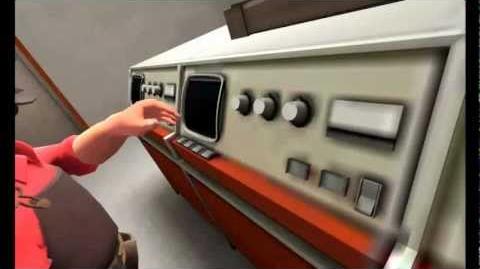 Ad blocker interference detected!
Wikia is a free-to-use site that makes money from advertising. We have a modified experience for viewers using ad blockers

Wikia is not accessible if you've made further modifications. Remove the custom ad blocker rule(s) and the page will load as expected.